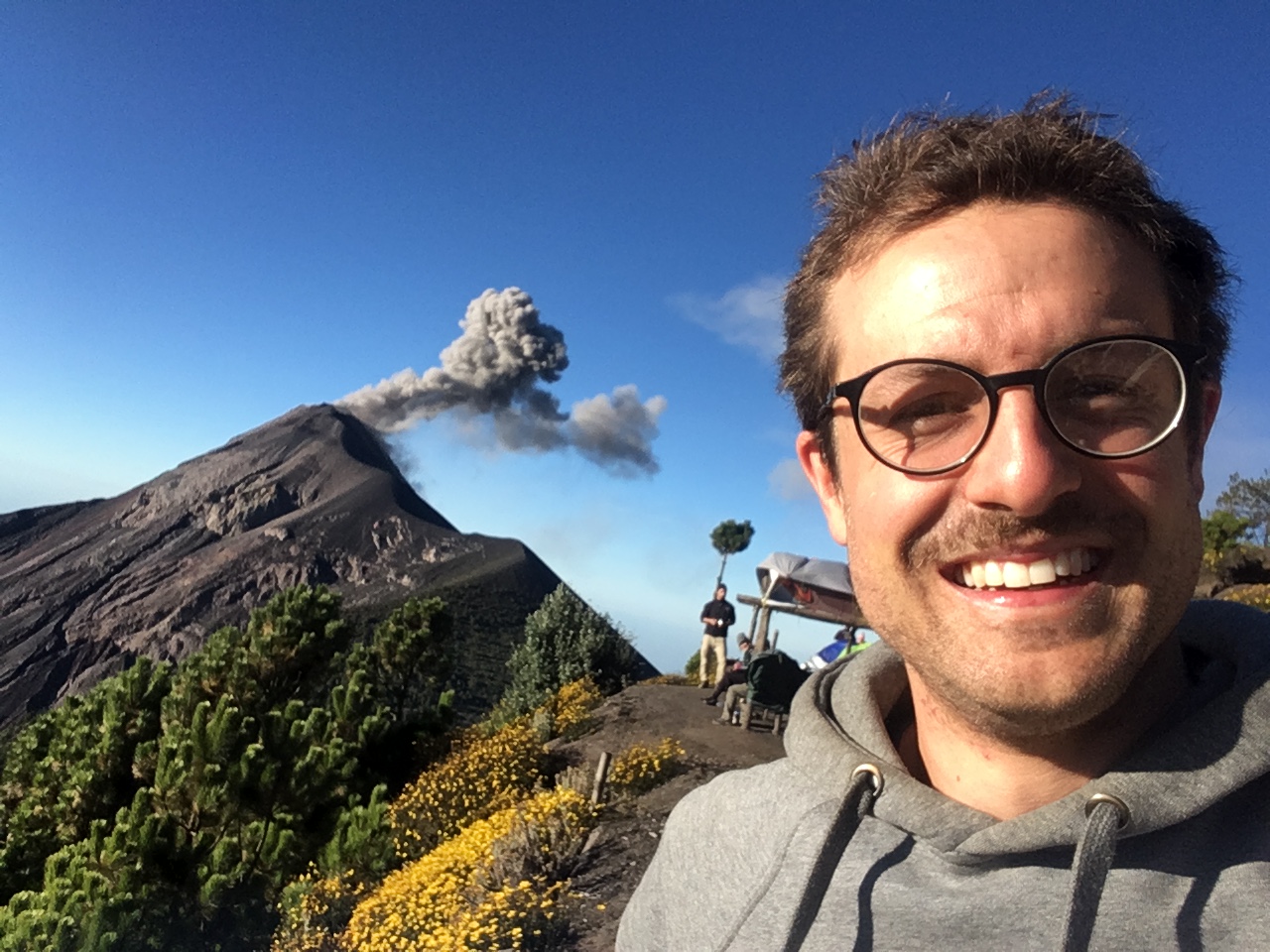 This fervent storyteller has guided previous Wondermore journeys to India, Botswana, Zimbabwe, South Africa, New Zealand, Australia and Guatemala; yet Sebas still loves Costa Rica the most. A lifetime of exploration of his native lands and history make him a unique leader to showcase one of the world's most forward thinking nations in terms of environmentalism and peace-building. His crazy stories ranging from travelling the world as a CNN reporter all the way to driving a beat up Toyota across the Americas will also provide entertainment and lightness.
As co-founder of Wondermore and founder of ConversABLE: The Language of Empathy, Chris knows a thing or two about self-discovery. Her ample emotional range and spirituality provide the necessary depth required to explore the innermost corners of our consciousness.
Itinerary
1. Friday 14/2 : arrival at San José, meet a hotel, welcome gathering (creating a common purpose and agreements).
2. Saturday 15/2: morning hike, experiencing the capital, meeting its leaders, PM surprise experience
3. Sunday 16/2: head to Monteverde Cloud Forest, storytelling workshop, happy hour at 5-star lodge
4. Monday 17/2: sunrise visit to ancient secret forest (tree climbing optional), zipline and hanging bridges adventure (alternative options available), Life Design 2.0 Workshop, local activist encounter, Monday night celebration
5. Thuesday 18/2: ferry across the Nicoya Gulf, arrival at off the beaten path beach and beach mansion, free evening
6. Wednesday 19/2: castle building or yoga, sustainable tourism surf lesson (board rental not included), or just chilling
7. Thursday 20/2: optional Santa Teresa visit, Life Design Workshop 3.0
8. Friday 21/2: ferry back east, secret mountain hike and local family campsite stay
9. Saturday 22/2: return to San Jose, closing ceremony, farewell party with a bang
10. Sunday 23/2: ¡adiós amigos!
What will I learn or get?
Emotional level
How to reconnect with our sense of wonder

How to make decisions based on present emotional needs

How to design your life based on self-understanding rather than social expectations

An empowering sense of community, friends and stories for a lifetime
Practical level
Non-Violent Communication and Storytelling skills

In depth historical understanding of Costa Rica and its environmental policies

Unforgettable wildlife experiences

An awesome video and book about your journey
What will be doing?
The trip is designed to give you a taste of how Chris and Sebas (we) view our own country. A place of immense beauty and opportunity where it's easy to fall into tourist traps (which we will avoid). We will be travelling the less beaten track, meeting amazing people, and taking revealing and interactive workshops on how to revamp our life design skills, all while sipping a cold beer in the beach or a hot chocolate in the cloud, surrounded by the world's most intense biodiversity. It's like mixing learning, celebration and a childish sense of wonder. How's that sound?
In this emotional journey you will:
Navigate the less beaten path through jungles and beaches

Meet amazing activists who are fighting for the environment

Have a deeper understanding of how to design your life according to your emotional needs through non-violent communication
What's included?
Curation and design of the experience
All workshops

1 surf class

3 star and camping accommodation* (triple accomodation)

4x4 transport around the country

All Breakfasts and most dinners are included in price

Surprise experiences

Professional video of the entire experience

Coffee table book of experience

Carbon offset for all CO2 emissions

*Double accommodation may be available at extra cost
What's NOT included?
Flights to and from Costa Rica

Airport-hotel-airport transport

Travel insurance (required)

Lunches and some dinners
What to bring?
Remember, less is more so we please ask that you limit your bag to either a 60L backpack or a carry on suitcase + daypack
One pair or regular shoes, one pair of hiking shoes

Sandals or flipflops

2 bathing suits

5 pairs of socks

2 pairs of shorts

1 pair of hiking trousers + 1 pair of city trousers

Confy beach clothes

One 'going out' ensemble for the city

Underwear (super important)

Daypack

Hat or cap

Jacket or fleece (it gets chilly in the cloud forest)

Poncho

Headlamp

Mosquito repellent

Sunblock

Sunglasses
Investment
EARLY BIRD: £1990* (deposit before September 31st)

REGULAR: £2290* (deposit Oct 1- Dec 1)

LATE BIRD: £2590* (deposit Dec 1 - Jan 15)